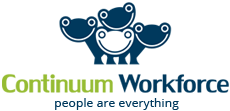 EXPERIENCE
We have over 25 years of combined experience in interviewing, recruiting, and delivering human resources to SME's and Corporations.
EXPERTISE
MARTINA BRADY
Martina Brady is a business orientated professional with over 20 years of experience in the UK, US and Ireland. With a passion to make a difference, she has worked in sales, account development, business and people management including recruitment, on-boarding and talent management. A technology recruiter first and foremost, Martina Brady has a proven ability to source hard to find candidates, helping to deliver talent acquisition solutions to both multinationals and SME's, enhancing company's growth and success through their people.
ALKA KAPOOR
Co-Founder of Continuum Workforce, Alka Kapoor is an experienced professional in the field of recruitment and HR consultancy. She is expertly handling her own business from past 5 years and believes in having the right people around to execute any task in the most efficient manner. Alka Kapoor is a people's person, who appreciates them deeply, can foresee their potential and helps them to enhance their abilities. She understands and practices the human side of the business.
EXTENSIVE DATABASE
We consistently expanding the database enhancing the quality of candidates and helping them to define their career path.